EAAI-10: The First Symposium on Educational Advances in Artificial Intelligence
Atlanta, Georgia, USA (Collocated with [AAAI-10](https://aaai.org/conference/aaai/aaai10/))
July 13-14, 2010
Sponsored by the [Association for the Advancement of Artificial Intelligence](http://www.aaai.org/)
In cooperation with [ACM](http://www.acm.org/) [SIGART](http://www.sigart.org/) and [SIGCSE](http://www.sigcse.org/)

EAAI-10
The First Symposium on Educational Advances in Artificial Intelligence will be held July 13-14, 2010 in conjunction with AAAI-10 in Atlanta, Georgia.
EAAI-10 provides a venue for researchers and educators to discuss pedagogical issues and share resources related to teaching AI and using AI in education across a variety of curricular levels (K-12 through postgraduate training), with a natural emphasis on undergraduate and graduate teaching and learning. The symposium seeks contributions showing how to more effectively teach AI, as well as how themes from AI may be used to enhance education more broadly; for example in introductory computing courses or as a means for teaching computational thinking. We encourage the sharing of innovative educational approaches that convey or leverage AI and its many subfields, e.g., robotics, machine learning, natural language, computer vision, etc.
The proceedings of the symposium are available here.
---
Dates
February 23, 2010: Author registration and electronic paper submission deadline
March 26, 2010: Author notification
April 13, 2010: Camera-ready copy due at AAAI office
---
Program Schedule
Note: While EAAI-10 starts on Tuesday, July 13th, attendees may also be interested in attending the Robotics Education Track of the AAAI-10 Robotics Workshop from 3pm-5pm on Monday, July 12th. More information is available on the Robotics Education Track is available here.
Tuesday, July 13, 2010
10:20am-11:20am
Opening and Invited Talk
Welcome
Mehran Sahami, EAAI-10 Chair
EAAI-10 Invited Talk:
Technology for Teaching the Rest of Us
Mark Guzdial (Georgia Tech)
11:30am-12:30pm
Paper Session I: Teaching AI
Session chair: Zachary Dodds
Teaching Introductory Artificial Intelligence with Pacman
John DeNero, Dan Klein (UC Berkeley)
A Course-long Information Retrieval Project
David Kauchak (Pomona College)
An Action Research Report from a Multi-Year Approach to Teaching AI at the K-6 Level
Clint Heinze (Defence Science and Technology Organisation), Janet Haase, Helen Higgins (Manchester Primary School)
1:50pm-2:50pm
Paper Session II: Using Robots in Education
Session chair: Sven Koenig
Leveraging Mixed Reality Infrastructure for Robotics and Applied AI Instruction
Jacky Baltes, John Anderson (University of Manitoba)
Finch Robots
Tom Lauwers, Illah Nourbakhsh (Carnegie Mellon University)
The Tekkotsu "Crew": Teaching Robot Programming At a Higher Level
David Touretzky, Ethan J. Tira-Thompson (Carnegie Mellon University)
3:00pm-4:00pm
Model AI Assignments Session I: Teaching AI with Games
Session chair: Todd Neller
The Pacman Projects Software Package for Introductory Artificial Intelligence
John DeNero, Dan Klein (UC Berkeley)
A Project on Any-Angle Path-Planning for Computer Games for "Introduction to Artificial Intelligence"
Sven Koenig, Kenny Daniel, Alex Nash (University of Southern California)
A Project on Fast Trajectory Replanning for Computer Games for "Introduction to AI" Classes
Sven Koenig, William Yeoh (University of Southern California)
A Project on Gesture Recognition with Neural Networks for "Introduction to Artificial Intelligence"
Xiaoming Zheng, Sven Koenig (University of Southern California)
4:20pm-5:20pm
Model AI Assignments Session II: Teaching topics in AI
Session chair: Tom Lauwers
Getting Set with OpenCV
Zachary Dodds (Harvey Mudd College)
Assignment on CSPs for first undergraduate AI course
Giuseppe Carenini and David Poole (University of British Columbia)
Rook Jumping Maze Generation
Todd Neller (Gettysburg College)
Introduction to Genetic Algorithms
Chris Brooks (University of San Francisco)
5:20pm-5:40pm
Poster Spotlights
Session chair: David Kauchak
A Simulator for Teaching Robotics Programming using the iRobot Create
Andrew Hettlinger, Matthew Boutell (Rose-Hulman Institute of Technology)
Teaching Artificial Intelligence and Robotics via Games
Sven Koenig (University of Southern California)
(Note: The EAAI poster session is part of the main AAAI poster session on Wednesday, July 14th from 6:30pm-9:30pm.)
Wednesday, July 14, 2010
10:20am-11:20am
EAAI-10 Teaching and Mentoring workshop: Creating Classroom Engagement
Small groups discuss ideas for how to teach specific AI topics in engaging ways (e.g., demos, interactive activities, case studies, student-led sessions, etc.).
11:30am-12:30pm
EAAI-10 Teaching and Mentoring workshop: Handling Teaching Challenges
Panel discussion on difficult teaching issues (e.g., academic integrity/cheating, balancing teaching with other obligations, classroom management, etc.). Share your challenging moments and discuss ideas for solutions.
---
Mark Guzkial
Georgia Tech
Technology for Teaching the Rest of Us
The motivated student is easy to teach. You facilitate learning and get out of the way. It's much more challenging to teach the student who is less motivated, or who needs knowledge to support their main interest. Think of the graphics designer who chooses to learn scripting to make their job easier, but doesn't want to learn to "program" and whose many (simple) mistakes cost valuable time. Think of the business teacher who wants to teach computer science, but who doesn't want to learn to be a professional programmer. The number of people who need some knowledge of a domain may be much greater than those who need expertise in that domain. Providing learning opportunities tailored to the needs and interests of the learner, potentially motivating that interest where necessary, is a great and important challenge in an increasingly technological society. My talk will describe characteristics of these challenges and suggest where AI technologies and insights may provide solutions.
---
Registration
To register for EAAI-10, participants should register for AAAI-10 (at the AAAI-10 registration web site) and include EAAI-10 as an additional (free) item in their registration cart.
Note: EAAI-10 is an event integrated into AAAI-10, so it does not offer a separate EAAI-only registration.
Registration dates:
Early registration deadline: May 14, 2010
Regular registration deadline: June 11, 2010
Onsite registration: after June 11, 2010
---
Scholarships
Student and Faculty Scholarships
Thanks to the generosity of the National Science Foundation, we are able to offer a limited number of scholarships to students and faculty to provide partial support for the costs involved in attending EAAI-10.
Scholarship application deadline: June 4, 2010
Scholarship notification date: June 11, 2010
To apply for a scholarship, please send the following information to Kiri Wagstaff (kiri.wagstaff@jpl.nasa.gov) before June 4, 2010. We will aim to notify you of scholarship decisions by June 11, 2010 (AAAI/EAAI regular registration deadline).
Put "EAAI Scholarship" in the subject line of your email.
Submit:

Your CV (PDF preferred).
A statement (up to one page) of what you expect to gain by attending EAAI. Please include a list of courses recently taught (and any relevant innovations developed in those courses, if applicable) and/or courses you anticipate teaching in the coming academic year. Also, please list previous AAAI conferences attended, if any.
An itemized list of your expected travel costs (registration, transportation, hotel, etc.).
As a scholarship recipient, you will commit to:
Attend EAAI on July 13 and the EAAI Mentoring Workshop on July 14.
Submit a post-conference summary of your EAAI experience and feedback on what was useful and what could be improved. We will use this in our post-conference report to the NSF as well as to consider changes for the next EAAI.
Questions? Contact Kiri Wagstaff (kiri.wagstaff@jpl.nasa.gov).
Notes on minimizing attendance costs: Book your hotel as soon as possible and consider sharing a room to reduce costs. Also note that the AAAI/EAAI early registration deadline is May 14, 2010, so register now if you know you will be attending!
---
Paper Submision
Paper submission deadline: February 23, 2010
EAAI-10 paper submissions should be in one of the following formats:
Full-length papers (6 pages) and presentations for the symposium
Extended abstract/poster contributions (2 pages) highlighting preliminary or ongoing work
Author Registration
Authors must register at the EAAI-10 paper submission site. You will then receive a login and password via email, which will enable you to log on to submit an abstract and paper. In order to avoid a rush at the last minute, authors are encouraged to register well in advance of the February 23 paper deadline.
Abstract and Paper Submission
Complete details on submission requirements, including paper formatting guidelines, are available at the AAAI EAAI-10 web site. Please pay careful attention to the submission instructions provided and note the list of Keywords for use with EAAI-10 paper submissions.
The EAAI-10 proceedings will be published by AAAI.
Model AI Assignments Individuals interested in submitting work to the Model AI Assignments Session should consult the submission instructions at the Model AI Assignments web site.
---
Organizers
Program Chair
Mehran Sahami
Stanford University
sahami@cs.stanford.edu
Organizing Committee
Marie desJardins, University of Maryland, Baltimore County (mariedj@cs.umbc.edu)
Zachary Dodds, Harvey Mudd College (dodds@cs.hmc.edu)
Yolanda Gil, USC/Information Sciences Institute (gil@isi.edu)
Haym Hirsh, Rutgers/NSF (hhirsh@nsf.gov)
Todd Neller, Gettysburg College (tneller@gettysburg.edu)
Kiri Wagstaff, Jet Propulsion Laboratory (kiri.wagstaff@jpl.nasa.gov)
Program Committee
Eric Aaron, Wesleyan University
Christine Alvarado, Harvey Mudd College
Steven Bogaerts, Wittenberg University
Chris Brooks, Univ. San Francisco
Jeff Forbes, Duke University
Susan Fox, Macalester College
Emily Hamner, CMU
Tim Huang, Middlebury College
David Kauchak, Pomona College
Sven Koenig, USC
Deepak Kumar, Bryn Mawr College
Tom Lauwers, CMU
Simon Levy, Washington and Lee University
Chun Wai Liew, Lafayette College
Stephen Majercik, Bowdoin College
Jim Marshall, Sarah Lawrence College
R. Mark Meyer, Canisius College
Vibhu Mittal, Root-1 Research
Dave Musicant, Carleton College
Andrew Ng, Stanford University
Illah Nourbakhsh, CMU
Jeffrey Pfaffmann, Lafayette College
Ingrid Russell, Univ. of Hartford
Sara Owsley Sood, Pomona College
Devika Subramanian, Rice University
---
Sponsors
EAAI-10 is grateful for the generous support of the following sponsors: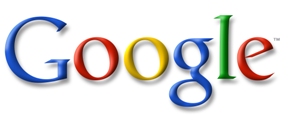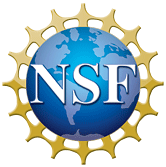 ---
Other Links
Venue
EAAI-10 will be collocated with AAAI-10 at the Westin Peachtree Plaza in Atlanta, Georgia.
Atlanta is filled with exciting interactive venues, historical sites, and beautiful performing arts facilities. It's not too early be begin making your tentative plans now to join us in Atlanta!
More information about Atlanta.
AAAI
The following links are to various material on AAAI-10 and EAAI-10.